LED is a type of light source that is currently favored on the market. It has better performance than traditional incandescent bulbs and has a longer service life. However, the phosphor of the white LED light source uses a rare earth element, and the main function is to emit a longer light wave from the LED chip, so that the bulb emits visible light of a full spectrum.
The mining and processing of rare earths is quite dangerous. At present, China is the only country in the world to provide a considerable number of countries, which has led to the rise in the price of rare earths. For this reason, the research team led by Prof. Jing Li from Rutgers University in New Jersey is the LED light. The source successfully found an alternative solution.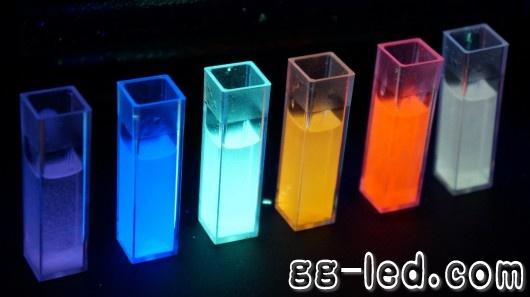 The research team has extracted a new alloy from a very cheap and abundant copper iodide that can replace the rare earth as a source of LED light. The most important thing is that this extraction method is relatively simple and cost-effective. In addition, by adjusting the color and intensity, it can adjust the white light that is warmer than the existing LED.

[Enjoy Your Trip]As the long summer holidays coming, installing our Digital Wireless Backup Camera System can brings your car another [eye", which can help to back up or look around your car while changing lanes on expressways. Try to use our product to get the best experience! To enhance reliable security for your journey!
[Why Choose Wireless]Monitor is directly powered from the cigarette lighter socket or ACC, There is no need to run any wires from the camera to the monitor, installation just takes 1 minute, you only need to connect the cameras power cable to your reverse tail lights.This reversing Backup Camera System can WORKING OUT OF THE BOX

[Wireless Backup Camera]The camera has 28 IR LED and 1/3 inch sensor, as well as digital HD image processor, these can offer you a superior night vision. Also the metal shell can provide a excellent waterproof and shockproof properties, the waterproof level can reach IP69K

[Wireless Rearview Monitor]It's a 7-inch TFT LCD display,A larger screen can make you judge any distance more accurately and distinguish more details. There are 6 practical buttons on the display. By these, you can rotate the image and can adjust the screen brightness, contrast and saturation in different external environment

[Manufacturer quality assurance]The Digital Wireless Backup Camera system is specially designed for extreme weather conditions, each has been tested repeatedly before delivery.The system can works very well in all weather conditions.We also offer a warranty for one year.
Digital Wireless Backup Camera Kit
Wireless Rear View Camera,Digital Wireless Backup Camera Kit,Digital Wireless Backup Camera,Digital Hd Wireless Backup Camera
Shenzhen Sunveytech Co.,LTD , https://www.sunveytech.com