Under the guidance of the Ministry of Economic Affairs, the Network Multimedia Research Institute of the Institute will combine the wireless sensing network technology capabilities with the ITRI and the electro-optic system to accelerate the coaching and development of the LED industry in Taiwan and assist Enhance the high added value of the LED lighting industry.
Feng Minghui, deputy director of the Network Multimedia Research Institute of the Institute, said that the network has wireless sensing technology, and ITRI is able to develop LED modules and LED light source technology owned by electro-optic. In the past year, we began to cooperate in the development of networked smart lighting. At present, such lighting applications have begun to be introduced into some parking lots, and the energy saving effect is very significant.
According to Dr. Cai Kuncheng from the Network, the LED industry in Taiwan is currently ranked first in the global ranking, with the second largest output value. This kind of leading edge can't just stay on a single product, and smart lighting is a shortcut to greatly improve the value of products and systems. This is also the goal of NetDow's cooperation with the industry in this project. The first method of the network is to network the LED lighting. In this way, each lamp is no longer just a single lamp group, but can be connected to the central control terminal for optimal lighting adjustment and monitoring. Control.
For example, the parking lot is different indoors and outdoors, and the light receiving conditions in different directions. If the wireless brightness sensor is used, it can be combined with the lighting network to adjust the brightness requirements. Cai Kuncheng said that the network has a number of wireless sensing technologies, such as temperature and humidity. Brightness sensors are suitable for the lighting industry, which is one of the applications of lighting networks. At present, the lighting network is not limited to a single network type, but is used in combination with various networks such as wired and wireless to meet different site requirements.
Cai Kuncheng emphasized that the purpose of the network is to take a forward-looking step for the Taiwan LED industry and apply the actual research and development technology to the real-life venue for long-term use, not just laboratory operations. This can not only verify the function and performance of the technology, but also provide it to the industry for reference. It can be said that it is a two-pronged approach.

Outdoor Fixed Led Display is perfect for commercial advertising, stadium, government public announcement etc. It takes the advantage on brightness, seamless, color consistency pixel to pixel, energy saving, long life span etc. Also, it is more environmental, It could change content to play everyday by software instead of changing the printing or plastic materials when you needs to change the advertising banners.
Simple , ultra thin and light design ,easy to install and transport, low power consumption, automatic heat dissipation.High Definition and Exquisite Image:Small-pitch series obtain high contrast and high gray scale, It can realize the HD and exquisite image.Supporting point-to-point correction, to ensure the color and brightness consistency and exquisite color, clear,natural image with excellent RGB gray scale processing.Seamless and precise Connection.Seamless connection with high flatness and soft image.Accurate and flexible installation, Buckle design for the sides to realize quick.Provided with convex shaped,concave shaped and wave shaped screens.High gray scale and high refresh rate at even low brightness.Black LED's offer high contrast ratios and sharp images quality.140°wide horizontal and vertical viewing angle covers more potential customers. 16 bit color processing technology.Standard cabinet achieves seamless and smooth assembling overall the display.The cabinet can be operate in all-weather for its slim design and waterproofing that with a protection level of class IP65 in front and IP54 in back.Both front and back service,easy to installation and maintenance.
That performs well in high strength weather resistance, UV proof, water proof and moisture proof.High driving method for 1/4scan that 4 lamps are controlled by 1 IC, makes the video quality more clear and vivid. IP 65 for fully defending for dust and no effect with high pressure jet water.Module with strong cover and 8 lamps are controlled by 1 IC for high quality video.High strength for mask with dust proof, waterproof and UV proof.Fabulous design of air flowing.Good design of heat dissipation, air goes in under and goes out from the fan.Super power support.For each cabinet to supply the best operation to the LED Display.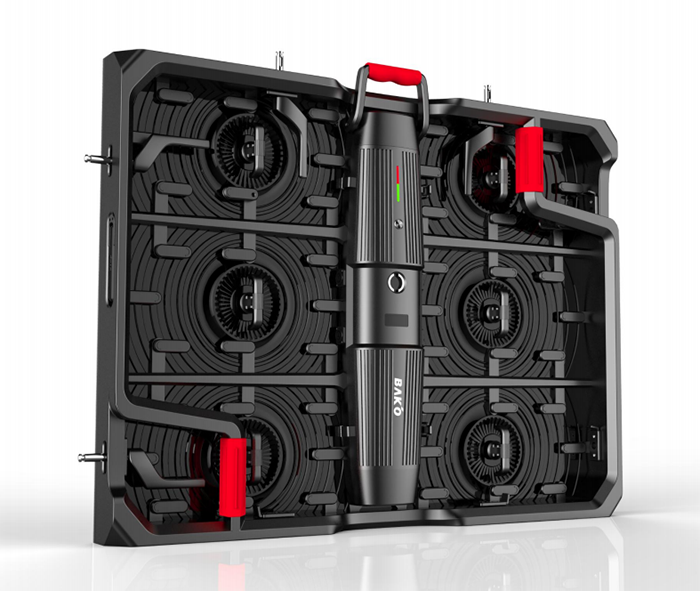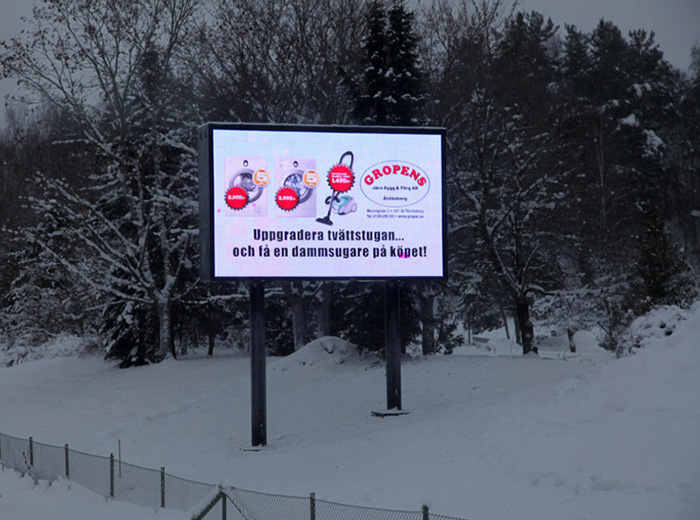 Outdoor Fixed Led Display,Outdoor Led Screen,Outdoor Led Display,LED Advertising Screen
Shenzhen Bako Vision Technology Co., Ltd. , http://www.rentalleddisplays.com