The LED industry is attracting more and more companies to join in, but in the midst of scuffle, the opportunities for Chinese companies are geometric? "You don't think the city is very advanced, you can use LED lights. In the yurt, you also use solar LED lights, next to It is hung with meat and horse meat." Tang Guoqing, general manager of Cree (Nasdaq: Cree) China, is good at discovering details. His other identity is the director of the Semiconductor Lighting Professional Committee of China Lighting Association. The optimism of the market outlook is evidenced by data. In the production of LED full color screens, LED traffic lights, solar LED lights and LED landscape lighting, China is now the world's number one.
LED, a light-emitting diode, is a solid-state semiconductor device that converts electrical energy into visible light. Its main features are green and energy-saving. China's energy-saving lamps account for 70% of the world's total, but semiconductor lighting only accounts for 1% of the entire market, so only one energy-saving lamp has a huge space for development. It is estimated that by 2010 China's LED sales value will exceed 150 billion yuan, this figure is twice as high as in 2008, and is growing at a rate of 30% per year. In the next 15 years, China's LED industry market and China's export market are expected to be about 5 trillion yuan.
The huge Chinese LED market has brought about two kinds of high growth, one is that the performance of foreign giants has increased greatly, and the other is that China's companies involved in LEDs are increasing. Career and Nichia, Osram, Philips, etc., and the world's four major LED chip giants, just released the annual report as of June 30, 2010, showing that its fiscal 2010 revenue reached 850 million US dollars, an increase of 53% %; net profit increased by 402% to $152.3 million. Not only is Cree's growth, but Philips' second-quarter earnings report showed a net profit of 262 million euros ($340 million) compared to just 45 million euros in the same period last year. Philips has not forgotten that the surge in profits is due to strong sales growth in the lighting and consumer electronics sectors.
The growth of the LED market in China and Asia is the biggest driving force for these foreign-invested companies to grow. In fiscal year 2010, Career Asia's revenue accounted for approximately 2/3 of its total revenue, and its revenue growth in Mainland China and Hong Kong was as high as 100%. Cree has plans to shift the LED industry focus to China, the company 2010 Most of the approximately $167 million in investment will be used in China.
Compared with the high-quality performance growth of foreign giants, the huge army of Chinese companies has the taste of "external strength and middle-class". At present, there are only three or four thousand LED lighting companies in China, and the products cover various fields such as home, business, and electrician. However, most of them are concentrated in the middle and lower reaches of the industrial chain. There are only 62 enterprises with LED chip production capacity. Even if there are enterprises with large-scale packaging capabilities, there are only a few hundred in the upstream of the layout industry chain. The profit distribution of LED in the industrial chain, LED epitaxial wafers and chips account for about 70%, LED packaging accounts for about 10% to 20%, LED applications also account for 10% to 20%.
The industry believes that China's LED companies in technology and Europe and the United States and Japan's top companies still have a gap of 3 to 5 years. Many LED companies are relying on government subsidies to achieve profit growth. The government has indeed spared no effort in promoting the LED industry. In early 2009, the Ministry of Science and Technology launched the "Ten Cities and Ten Thousands" semiconductor lighting application demonstration city program, covering 21 domestic developed cities such as Beijing and Shenzhen; local governments also joined, such as the Dongguan government to put LEDs The industry is designated as a "strategic emerging industry" and is integrated into Dongguan's "five-year multiplication" (multiple output value in five years) plan. Some people have pointed out fiercely that the growth rate of domestic LED companies that have just listed is due to government subsidies. From 2007 to 2009, they received government subsidies of 1.8 million yuan, 8,868,600 yuan and 37,102,400 yuan respectively. .
The government's vigorous promotion has led to the current domestic application of government procurement, and has not really entered the civilian sector, so the market demand is very small. On the one hand, it is the ever-increasing number of Chinese LED enterprise corps, and the core technology is subject to people. How similar is this to the Chinese LCD industry!
The National Development and Reform Commission issued industrial guidance and demanded that by 2015, the domestic chip market share will reach 70%. It is hoped that the government will help Chinese LED companies to remove the shadow behind the bustling market. For such a huge industry, it should be the best solution. One of the ways.

Ultra Light less than 8kg for each LED panel.
Low Cost of Splicing
Standard 16:9 LED panel can also precisely achieve HD/FHD/UHD/SHV resolution just right, and with a 27" diagonal panel size it can become a perfect substitute for any existing 54" or 108" LCD screen.
Convenient Front/Rear Installation and Maintenance
The install procedure is as quick as block-building. It supports for both front and rear installation with a panel thickness of only 100mm. Additionally, module, power supply, receiving card, conversion card and cables between panels can all be maintained quickly from the front without professional skills.
Intelligent System
Calibration data retrieval function and worry-free parameter back-up function are both embedded in every smart LED Module. Besides, power system, temperature and other working status are automatically monitored to achieve intelligent management.
Less Is More
Led Module, conversion card, and receiving card between panels are connected all through one connector of high stability. Thus, the panel presents a contracted and concise design style with no external cables.
Perfect Display Effect
160° ultra wide horizontal and vertical viewing angle covers more potential customers.
The broadcasting pictures are stable with no scanning line, and the edge of image is sharp and clear when dealing with dynamic pictures.
Stable Operation
JoyLED AC-DC and DC-DC power schemes are both available to ensure a safe and reliable operation of the LED screen. No sudden shut-down will occur during use.
Safe Operation
With hot double backup for Signal, stable broadcasting would be guaranteed when failure happens.
Anti-hacking Encryption could avoid malicious signal cut-off and input.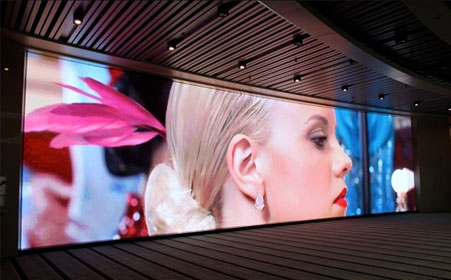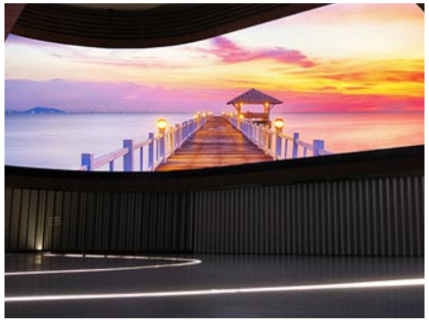 Fine Pitch Led Display,Led Digital Display,Outdoor Led Screen,Led Screen Display
Shenzhen Joy LED Display Co., Ltd. , http://www.joe-led.com