The touch screen is an important and integral part of the flat panel display industry. Driven by the iPhone and iPad, the global touch screen industry has developed by leaps and bounds in recent years. In particular, 2012 has just become a year of global demand for touch screens, with sales of 16 billion US dollars, an increase of 44% over 2011. This development momentum is expected to continue for several years, and by 2015 global touch screen sales are expected to reach 28.5 billion US dollars.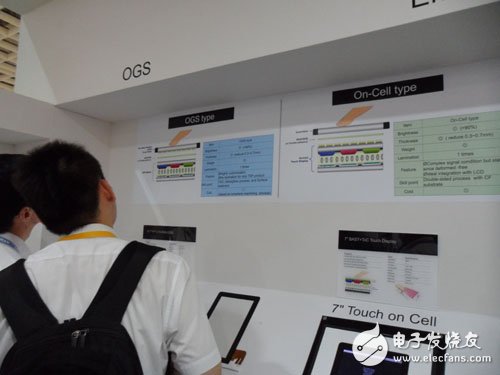 Benefiting from the prosperity of the entire industry, China's touch screen has also achieved rapid development, and the shipment of resistive touch screens has reached the world's first. However, after 2008, capacitive touch screens have sprung up, and new technologies such as In-Cell, On-Cell, and OGS continue to emerge. How Chinese companies can seize new technologies and seize market opportunities has become the key to the future growth of the Chinese touch industry .
OGS is more suitable for the development of Chinese enterprises
New technologies and new programs are constantly emerging, and how companies are stuck determines their future development prospects.
The touch panel brings consumers a brand-new control experience, which makes more and more consumer electronics products begin to install touch screens, bringing huge market opportunities. With the continuous emergence of new technologies and new solutions, how to engage enterprises to become a key issue is how to help their own rapid growth.
The data shows that the current touch panel mainly uses 4 technologies: traditional TFT LCD plus external projected capacitive touch panel (GG, a total of 4 glass substrates); TFT LCD with embedded projected capacitive touch (In-Cell, a total of 3 Glass substrate); AMOLED plus On-Cell projected capacitive touch panel and protective glass (total 3 glass substrates); TFT LCD plus external OGS projected capacitive touch panel (total 3 glass substrates).
In-Cell, On-Cell and OGS touch technology can be made thinner and lighter, and have become the display technology of concern in the smart terminal industry. Nevertheless, Zhang Yin, deputy general manager of Shandong Huaxin Fuchuang, pointed out that although OGS, On-Cell and In-Cell are currently mainstream mainstream touch panel technologies, On-Cell was developed by Samsung, and In-Cell also has a large number of The patent is controlled by Apple. For Chinese manufacturers, only OGS has more market opportunities.
Chen Yuhong, deputy general manager of TPK Touch R & D Division, Li Yuwen also believes that Japanese and Korean companies are relatively strong in the core technical capabilities of the display and can integrate touch technology into the display screen. This is also the reason why In-Cell and On-Cell technologies are proposed. The technical capabilities of Chinese display companies are relatively weak, so the approach is also more direct-the LCD production line is directly transformed and converted into a single glass OGS production line.
As the name implies, OGS is a single piece of glass, which simplifies the traditional G + G solution, omits the sensor carrier, and integrates the sensing circuit in the protective glass, which can reduce the number of bonding and make the cost and thickness of the entire touch panel module And weight have been significantly improved.
Therefore, despite the competition in On-Cell and In-Cell technology routes, DisplaySearch still gives very positive expectations for the market prospect of OGS touch screens. The DisplaySearch report pointed out that from 2012 to 2015, the compound annual growth rate of notebook computer and all-in-one computer shipments reached 11% and 43.7%, respectively. Both laptops and all-in-one computers are increasingly equipped with touch screens. Therefore, DisplaySearch expects that the demand for OGS touch screens will reach 317 million in 2013, an increase of 500% compared with last year. In 2016, OGS will become the mainstream touch panel technology, with an output value of more than 10 billion US dollars.

As hand belders, customes have many choices, they can buy only hand stick blenders, Hand Blenders 2 In 1 or full set Hand Blenders 4 In 1. Regarding hand Stick Blender, you can choose plastic stick or stainless steel stick.
Description for Hand Stick Blenders
200W/250W/300W low noise
One or two speeds control
Anti-slip leather handle
Plastic stick or stainless steel optional
Carton box:46*34*37cm 24pcs/ctn
20'GP: 13200pcs 40'HQ: 31368pcs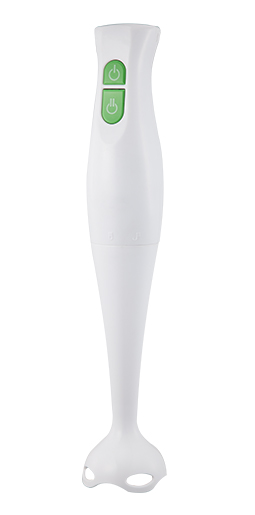 Hand Stick Blenders
Hand Stick Blenders,Hand Held Blender,Electric Stick Blender,Immersion Blender
Flying Electronic Co., Ltd , https://www.flyingelectronic.com