July 30, 2013 -ON Semiconductor (Nasdaq: ONNN) , which promotes energy-efficient innovation, has launched a new device for MP3, with the miniaturization and reduced bill of materials (BOM) And there is a strong demand for recording and playback functions of portable MP3 audio applications to reduce costs. The LC823430TA audio processing system is a single-chip solution that integrates digital signal processing (DSP) circuits for MP3 encoding and decoding, as well as analog function modules, such as audio analog-to-digital conversion (ADC) and digital-to-analog conversion (DAC).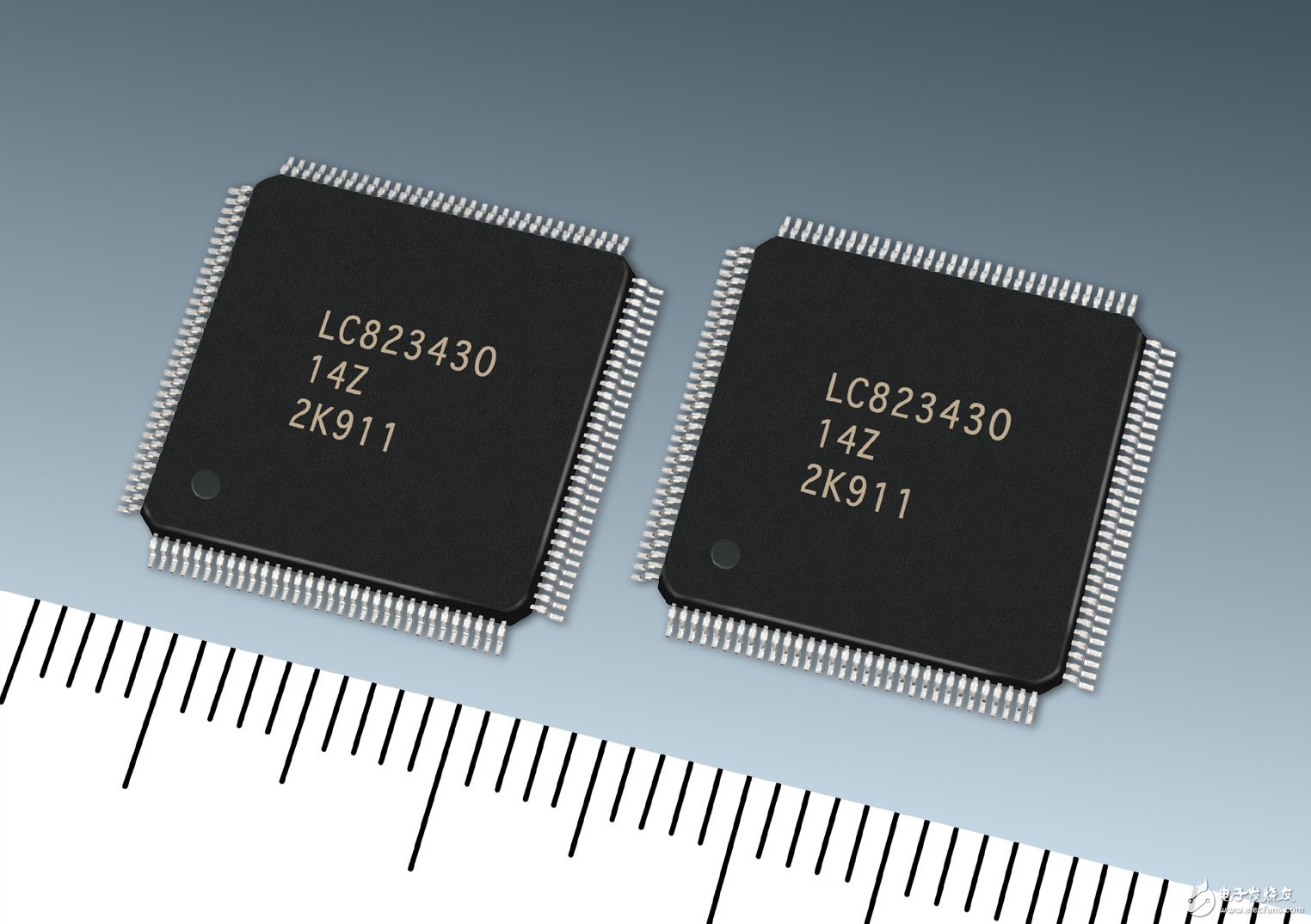 The LC823430TA is available in a space-saving 128-pin TQFP package with a total height of only 1.2 mm. This new device contains a segmented driver circuit that can be connected to a liquid crystal display (LCD). There are two different versions, with 8 shared terminals x 18 segments (USB mode) or 4 shared terminals x 36 segments (non-USB mode) The display. The design of this device also embeds different flash memory interfaces, such as SD / MMC and USB2.0 device interfaces, to further save precious space and BOM.
In addition to MP3 encoding and decoding, the LC823430TA's embedded DSP also provides noise cancellation, which can eliminate background noise such as wind noise or heating, ventilation and air conditioning (HVAC) to improve the audio quality of recorded data. The device also includes variable-speed playback, enabling audio data to be played faster or slower, but without changing the pitch. Further embedded analog circuits include speaker and microphone amplifiers, and programmable gain amplifiers (PGA) with digital automatic level control (ALC) for more consistent playback.
Atsushi Bando, General Manager of Digital Solutions Division of Sanyo Semiconductor Products Division of ON Semiconductor, said: "On Semiconductor has launched this highly integrated LC823430TA, which enhances the product lineup to meet the needs of innovative and space-saving designs in the portable audio recording and playback market. Integrating a large number of digital and analog function modules in a single TQFP package not only saves space and reduces bill of materials, but most importantly, helps accelerate and simplify the development process in a rapidly changing competitive market. "
ON Semiconductor also provides driver-level and middleware-level software optimized for its proprietary DSP and further application-level software and support, which further speeds up and simplifies the customer's design process.
Package and price
Both the USB and non-USB versions of LC823430TA are packaged in TQFP128L, and the budgeted unit price for each 10,000-piece batch is $ 5.00.
About ON Semiconductor
ON Semiconductor (Nasdaq: ONNN) is committed to promoting innovation in energy-efficient electronics and enabling engineers to reduce global energy use. The company's comprehensive lineup of energy-efficient power and signal management, logic, discrete and customized solutions helps customers solve their unique design challenges in automotive, communications, computers, consumer electronics, industrial, LED lighting, medical, military / aerospace and power applications. The company operates a sharp, reliable, world-class supply chain and quality projects, and operates business networks including manufacturing plants, sales offices, and design centers in key markets in North America, Europe, and Asia-Pacific. For more information, please visit http: //.
LSZH cables is the abbreviation term of (low smoke halogen free) low smoke zero halogen electrical cables.FR is for flame retardant power cables, also for the short term of Fire Resistant Power Cables. The smoke released by these cables is non-toxic when fire happens. Therefore they are applicable for public places to protect instruments, equipments and people from potential harm.Fire resistant Power Cable will still keep the electrical power on within certain time in case of combustion.Flame retardant power cable may produce low gases and smoke after combustion.These cables are generally used in population-concentrated public places to have better fire safety and rescue capability.
Specification
Conductor:99.99% oxygen free copper or aluminum
Insulation/Sheath: LSZH FR formula added
Rated Voltage:≤35KV
Packaging: wooden steel drum, wooden/paper/plastic reels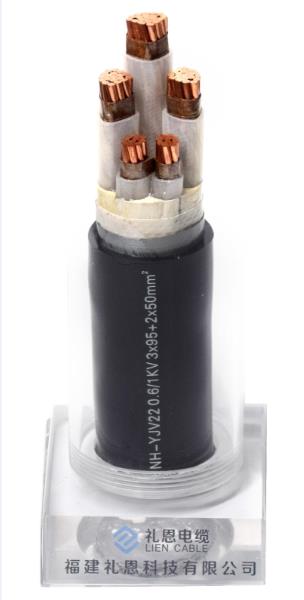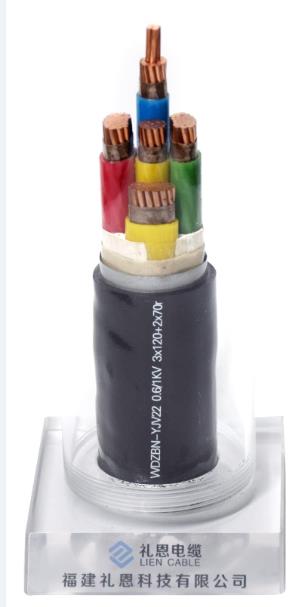 Main advantage
l Low or no halogen acid gas release
l Excellent resistance to weather (-30℃ to 105℃)and fire
l Withstanding high voltage and current stressing
l Good elasticity and stickiness, long life time
Application
l High-rise building
l Hospital , Large-scale library,Gym ,Hotel
l Bus station or railway station, Airport , passenger waiting room
l Cultural heritage building, nuclear power plant,important military facilities
l Subway ,underground shopping mall
Classification
The application of LSZH power cables are classified into 4 level based on using features, fire risk and difficult for evacuation and life-saving.
| | |
| --- | --- |
| Application | Flame Retardant Class Choice |
| Superior | Class A |
| Grade 1 | Class B |
| Grade 2 | Class C |
FAQ
Q: Are you a factory or trading company?
A : We are a manufacturer. We are professional in developing and producing electrical wires and cables since 2001.
Q: Can I visit your factory?
A :Yes! You are welcome to visit our factory for further detail check.
Our factory is located in Minqing,Fujian.You could choose to fly to Xiamen/Fuzhou International airport. And tell us your flight No. We will arrange to pick you up if you like.
Q: May I buy samples from you?
A: Yes! You are welcome to place sample order to test our superior quality and services.
Q: Can you put my brand name (logo) on these products?
A: Yes! Our factory accepts to print your logo on the products.
Q: May I know the status of my order?
A: Yes .The order information and photos at different production stage of your order will be sent to you and the information will be updated in time.
Please welcome to get in touch with us for further information about catalogue, production and price list. Will response as soon as possible. OEM service is available based on legal authorization. And you are also very welcome to visit our factory by mutual schedule check accordingly.
LSZH FR Power Cable,Lszh Fr Sheath Power Cable,Power Station Control Cable,Low Smoke Control Cables
Smartell Technology Co.,Ltd , http://www.liencable.com