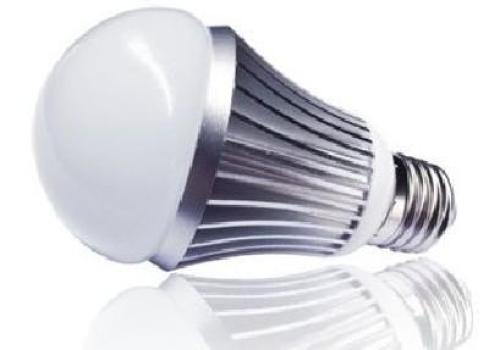 At present, the spread between LED lamps and energy-saving lamps is rapidly narrowing. Compared with traditional light sources, LED lights have the advantage of low energy consumption and long service life, but their high prices have become an important reason to hinder the outbreak of LED lamp demand. But in the past two years due to the substantial decrease in the cost of LED chips and packaging, the price of LED lamps has also dropped significantly.

At the same time, Osram, Philips, and Cree, the overseas LED lighting giants, also introduced low-priced LED lights in this year. Among them, Cree and EcoSmart's replacement of 40W incandescent LED bulbs has dropped to 10 US dollars, the average price of global LED lights this year showed a trend of accelerated decline.

As of June of this year, the global average price of LED bulbs replacing 40W incandescent lamps has decreased by 20.41% since January 2012, and the price of LED bulbs replacing 60W incandescent lamps has dropped by as much as 33.90%.

Compared with overseas markets, the price of domestic LED bulbs is generally lower. Currently, the price of some 5W LED bulbs in domestic brands has dropped to 35 yuan (about 6.29 US dollars), and 13WCCFL energy-saving lamps with similar brightness are currently available. The price is about 11-15 RMB, and the difference between the sale price of LED lamps and energy-saving lamps is rapidly narrowing.

Guan Enterprise seizes LED agricultural lighting market When public lighting and indoor lighting have gradually become the Red Sea where various LED companies fight, Dongguan Youneng Energy Saving Technology Co., Ltd. (hereinafter referred to as "Unilever Technology") has begun to explore a new path. Recently, the first phase of cooperation between Youneng Technology and a planting base in Xinjiang was formally launched, which will provide various lighting products based on plant growth lamps.

"The current phase of the first phase is progressing smoothly and the total amount of the project is close to 10 million yuan." Huang Duan, general manager of the company, told reporters with excitement that with the continuous development of modern agriculture, the potential of the agricultural lighting market has begun to release.

Youneng Technology is a manufacturer of light sources and lighting products. It has two factories in Qishi and produces LED light sources, lamps and CCFL cold cathode light sources and lamps. "In the late 1990s, the company entered the LED field to start packaging." Huang Duan told reporters that Youneng Technology began developing cold cathode lighting products in 2003 and entered the LED lighting market in 2006.

However, in the next few years, a large amount of capital poured into the LED lighting market, from public lighting to indoor lighting, more and more companies are involved in it, and the competition is fierce. This veteran LED manufacturer also felt the pressure. "A few years ago, I started thinking about whether I should look for new development paths." Huang Duan said.

LED industry expansion accelerates targeting foreign potential Emerging markets Domestic LED companies are in real trouble at a time of trouble. They are being attacked by technical barriers from Europe and the United States and Japan's economic stimulus plan. They have no leader and chaotic situation. Does this mean LED companies? The outlook is not good.

In Japan's economic stimulus plan, the exchange rate of RMB to Japanese Yen continued to increase, domestic gross margin of LED lighting companies was further reduced, last year's PV anti-dumping in Europe, LED was linked, and economic containment and other conditions were under threat, and faced ever-increasing technical barriers. Some companies that have difficulty meeting the requirements within a short time have had to seek new markets. What are the secrets of opening up new markets?

The growing demand for the so-called LED market does not mean how good the market is. It simply eliminates traditional lighting and shifts the market share of traditional lighting to LEDs. The domestic LED companies are in real trouble during the event, outside the European and American technical barriers, Japan's economic stimulus plan "attack", in the absence of the dragon, a chaotic dilemma, this is not meant that the LED business outlook is not smooth? This is not the case. With the increasing awareness of environmental protection in various countries and the vigorous promotion of the government, LED lighting has been rapidly infiltrating into emerging markets such as Russia, Southeast Asia, and India in recent years. These new markets have become the soil for LED lighting companies to be developed.
HVAC Air Cleaner Purifier, technology with UV Germicidal, Electronic, electrostatic, photocatalyst and photo electronic.
Electronic air cleaners, sometimes referred to as ionizers or electronic air purifiers, use electrically charged filters to reduce the number of airborne contaminants in your home. As air passes through your heating and cooling system, the Electronic Air Cleaner traps large particles (such as dust and dander) in a prefilter. Then, electrically charged filters attract and trap smaller particles (such as bacteria and mold) to prevent them from recirculating through your home.
Function: Traps the larger dust particles and contaminants. And Eleminate fine dust, PM2.5, smoke particles, pollens, mould spores and bacteria, some as small as 0.01 micron.
Control: connected with HVAC system.
Install: Return air, Air Duct, Air Handling Unit, Fan Coil.
Electronic Air Cleaner,Hvac Air Purifier,Air Purifier Hvac,Air Duct Cleaner
Dongguan V1 Environmental Technology Co., Ltd. , https://www.v1airpurifier.com