Beijing, China, November 6, 2013 – Silicon Image Technology (NASDAQ: SIMG), a provider of high-definition connectivity solutions, today announced the launch of the industry 's first 4K ultra-high-definition MHL® 3.0 receiver that supports the latest high-bandwidth Digital content protection technology HDCP 2.2, which protects high-value digital movies, TV shows, and audio content from illegal theft and copying. Digital TVs, projectors, and audio and video receivers equipped with Silicon Image SiI9679 MHL 3.0 receivers can safely receive high-quality 4K UHD commercial entertainment content protected by HDCP 2.2 technology. The SiI9679 MHL 3.0 HDCP 2.2 receiver will be available for sampling in the fourth quarter of 2013, and mass production is planned for the first quarter of 2014.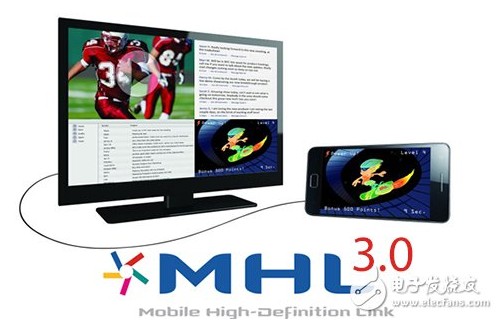 Dr. Jeffrey M. Gilbert, Chief Technology Officer of Silicon Image Technology, said: "As a leading MHL and HDMI® solution provider, Silicon Image Technology has always been committed to integrating the latest features required by consumers and content owners. We work with Content owners work closely together to create devices that can safely transmit digital assets. Improving security with HDCP 2.2 is an important competitive advantage in protecting high-value 4K UHD content. "
In addition to supporting Dolby® TrueHD and DTS-HD up to 4K UHD resolution and 7.1-channel surround sound, the SiI9679 MHL 3.0 receiver can connect a wide range of source devices and is compatible with MHL 1.0, MHL 2.0, HDMI 1.4 and HDMI 2.0 specifications.
Silicon Image Technology demonstrated the SiI9679 receiver at the CEATEC 2013 exhibition held in Chiba, Japan from October 1st to 4th, 2013. For more information, please contact :.
Silicon Image Technology provides a broad range of production-tested MHL semiconductor and IP solutions for mobile, digital TV and home theater applications. For more information about MHL technology solutions from Silicon Image, please visit:.
About MHL Technology
MHL technology uses only five cables to transmit up to 4K UHD uncompressed video with eight-channel digital audio, while also charging mobile devices. Consumers can connect MHL-enabled devices to the large screen to watch high-definition videos, play video games, or make business presentations. Consumers can also use existing digital TV remote controls to control MHL-enabled mobile devices. Products that support MHL include adapters, auto parts, audio and video receivers, Blu-ray disc players, cables, digital TVs, monitors, projectors, smartphones, tablets, TV accessories, etc. Since the advent of the first MHL-enabled devices two years ago, the MHL ecosystem has been growing. More than 200 million adopters worldwide have produced more than 330 million products using MHL technology. For more information, visit the MHL Alliance website: http://TIum.org/.
About Siying Electronic Technology Company
Silicon Image is the world's leading provider of connectivity solutions, providing reliable transmission and presentation of high-definition content for the mobile products, consumer electronics and personal computer markets. Silicon Image's technology provides features such as InstaPort ™ and InstaPrevue ™ that meet global industry standards and market-leading innovations through semiconductor and intellectual property products. Silicon Image's products are used by leading global electronics manufacturers in various devices, such as mobile phones, tablets, digital TVs, Blu-ray DiscTM players, audio and video receivers, digital cameras, desktop computers and laptops. In addition, Silicon Image has greatly promoted the birth of many standards, including the successful HDMI® and DVITM industry standards, the latest standard for mobile devices — MHL®, and the leading 60GHz wireless high-definition video standard — WirelessHD®. Silicon Image, through its wholly-owned subsidiary Simplay Labs, provides manufacturers with comprehensive standards interoperability and compatibility testing services. For more information, please visit the company's website: http: //.
Led Ceiling Lamp,Modern Ceiling Lamps,Led Recessed Ceiling Lights,Remote Control Ceiling Lights
Changxing Fanya Lighting Co.,Ltd , https://www.fyledlights.com