Does the driver of the car have sufficient confidence in the algorithm and control unit that will eventually take over the driving instructions of the car? In fact, according to a recent survey, car drivers still reveal deep-rooted concerns about autonomous vehicles.
IT consulting firm CSC recently conducted a voting campaign in Germany, Austria and Switzerland. According to the voting results, car drivers admit that car automation does bring some benefits, but their confidence in this technology still exists. Reserved.
Nearly 70% of respondents said they are worried that malicious hackers will take over the car. Almost the same proportion of respondents indicated that they did not have enough confidence in the technology to be able to safely hand over the responsibility for driving the car to the machine.
Two-thirds of the people questioned that in the event of an accident, the issue of attribution of responsibility may be detrimental to them.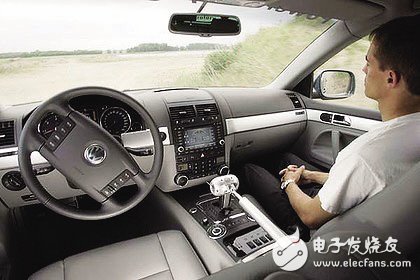 However, most of the respondents also have great expectations for autonomous driving to improve driving safety.
About four-fifths of respondents believe that automated systems such as emergency calls (eCall) can speed up rescue after an accident, which is also critical. The same four-fifths said that they expect the networked car plan to quickly spread information such as accidents or dangers to drivers in other vehicles.
"Connected-line vehicles are one of the most important topics in the automotive industry," said CSC Germany general manager Claus Schunemann.
"Almost 70% of consumers agree with this technology and see it as a soothing way for long-distance highways or traffic jams. However, when the idea of ​​self-driving cars is put into the market, it must be eliminated. Drivers have concerns about safety. In particular, a reliable protection scheme must be built to protect them from malicious attacks by hackers," Schunemann stressed. IT security is under all circumstances, whether it is connected to a car or autonomous. Play a vital role.
Other expectations for smart connected cars are to improve traffic flow control. Three-quarters of drivers hope that IT-based solutions can improve traffic flow by improving traffic control efficiency.
Almost the same proportion of respondents hope that the new generation of satellite navigation system operators can have real-time computing power, and can quickly find alternative driving routes for car drivers in the event of traffic jams or accidents.
59% of respondents are optimistic about the benefits of connecting the car's real-time data to the service network. Early car wear condition monitoring systems create value for drivers, car dealers, fleet managers and insurance companies. For example, if the sensor finds that the engine is prematurely worn, the system will proactively issue a notification of the date of the plant's repair.
Fiber connector is a kind of basic passive optical device to connect the light patch in order to transmits the light signal effectively, which have the connector plugs on both ends of optical cable. The only one end with a plug called Optical Fiber Pigtail, both the ends have the plugs named Fiber Patch Cord or jumper.
we can provide various type of connector ,such as SC,FC,ST,LC,MU,MPO,MJRT,E2000,Duplex to simplex type, various of fiber cable are available such as 9/125(OS1),62.5/125(OM1),50/125(OM2),50/125(OM3),according to your requirement. LC Patch Cord is a fiber optic cable used to attach one device to another for signal routing. LC stands for Lucent Connector. It is a small form-factor Fiber Optic Connector, half the size of the SC..
LC Patch Cord,LC LC Fiber Patch Cord,LC Patch Cable,LC Fiber Optic Cable
Chengdu Xinruixin Optical Communication Technology Co.,Ltd , https://www.xrxoptic.com