The business opportunities in the machine vision and security monitoring market are rapidly expanding like a snowball. Driven by the security policies of various countries, the number of global smart video applications is growing at a rapid rate, even expanding from first-tier cities to second- and third-tier cities, driving the increase in large-scale surveillance public bids, and stimulating the demand for high-resolution and intelligent video analysis IP camera markets. Climb quickly. The huge demand of the market urgently needs to seek a big change in video technology!
As a symbol of the concrete realization of the concept of Internet of Things (IoT), smart cities are expected to greatly improve the security of cities and the added value of various industries through intelligent security monitoring systems, thereby improving the efficiency of security monitoring management.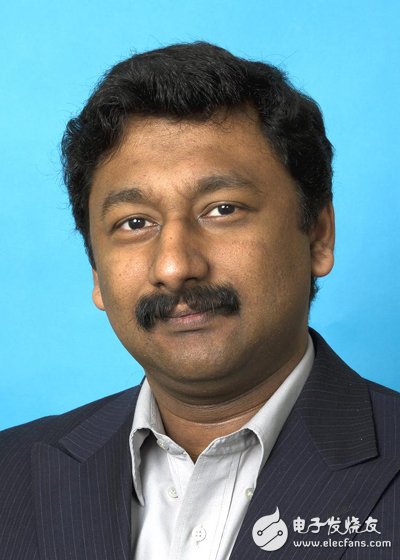 Jacob Jose, product marketing manager of the Texas Instruments (TI) IP camera business, believes that the concept of smart cities, smart factories, and smart homes has begun to spread all over the world. The volume of goods soared.
As the number of smart cities continues to expand, the output value of the high-resolution IP camera market has also expanded rapidly. According to the latest report of the research institute IMS Research, the annual compound growth rate (CAGR) of the output value of security surveillance equipment (including IP cameras and analog cameras) will reach 17.8% from 2012 to 2017; The camera contributes a lot to the output value of the monitor. It is not difficult to draw such a conclusion that the market is accelerating the acceptance of network camera products.
Jose said that in response to market demand, Texas Instruments (TI) announced the launch of three new DaVinci video processors-DM388, DMVA3 and DM383 for the new generation of cameras, to further achieve its provision of innovative technologies to protect video solutions for industrial and surveillance . This move is not only expected to reduce the urban crime rate, it can even allow the intelligent security monitoring system to be connected to the transportation system or the retail department store market, and then analyze the status of traffic, logistics and people flow. In addition, the latest video technology from Texas Instruments can create a series of highly differentiated applications simply, quickly and at low cost.
DaVinci DM388 video processor introduces its fourth-generation advanced dynamic compensation low-light technology for the 200-megapixel instant IP camera market. Compared with the closest similar solution, the DM388 can produce clear images with half the lighting required. It is very suitable for extremely low-light environments with various dynamics, such as morning and evening traffic cameras, various performances or parking lots in stadiums. Or garage and night sports events.
The DMVA3 vision co-processor can provide a low-cost, high-precision, low-power analysis solution for the IP camera market. DMVA3 not only has the visual co-processor technology v.1.1 validated by Texas Instruments, but also has a 720MHz ARM Cortex-A8 core that supports application layer control. The camera can compress 20 million pixels or higher resolution video while running the video analysis algorithm. Texas Instruments' destruction detection, intelligent motion detection, trigger zone, pedestrian detection, and relay data streaming are all built into the processor.
DM383 video processor can provide excellent video quality for car driving recorder under strong light and low light conditions. DM383 supports dual original image sensor input, which can provide full high-resolution performance for each camera H.264 / SVC-T high-order video compression, and then can provide high-quality 3D for places from dark roads to dark parking lots such as shopping malls. 3D) Noise filter. In addition, it can also produce excellent video quality in different environments with a wide range of scene light changes.
In fact, in the video analysis market application, FPGA also has related solutions. How does Texas Instruments' DMVA video analysis processor solution compare with FPGA?
Jacob Jose emphasized that compared with FPGAs, Texas Instruments has obvious advantages in integration and power consumption. For IP cameras, it is difficult for FPGAs to make solutions for the entire system, including coding and intelligent analysis. DMVA3 is already a complete integrated solution. While doing intelligent analysis, it can also be used for the entire system. In addition, for the DMVA3 product, the power consumption of the entire camera is about 2.6W during 1080p encoding, which is difficult for FPGAs to achieve. When FPGAs do intelligent analysis algorithms, they are relatively repetitive algorithms, and there is no way to make particularly complex intelligent analysis algorithms. But Texas Instruments can overcome the above design bottlenecks, which is also its advantage.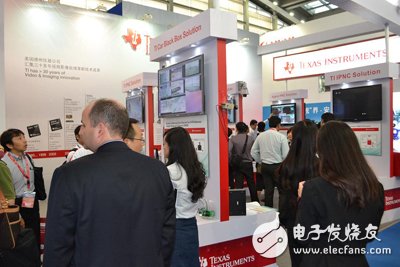 Texas Instruments 'booth at the CPSE show showcased various video security monitoring solutions based on innovative production alienation.
In fact, from a cost perspective, although the unit price of high-resolution IP cameras is higher than that of analog cameras, it can expand the monitoring range of a single camera, allowing system integrators to use fewer cameras to cover the same area of ​​monitoring sites, reducing overall The cost of the system solution meets the needs of smart cities for safety and high efficiency.
However, the future of analog cameras that have been widely deployed today has become the focus of the industry. The rise of smart cities and smart factories has led to a surge in shipments of high-resolution IP cameras, but there are also many urban marginal areas and old buildings with poor network environments that still use cables. The analog cameras with better photosensitivity in the environment have their market demand in the future, but the growth of the output value of the analog cameras market will gradually decline.

Text / Electronic Fan Network Executive Editor Mo Yanfen
12V Battery Pack,Dewalt 14.4 Volt Battery,Tile With Replaceable Battery,Dewalt 20V Lithium Ion Battery
Zhejiang Xinghai Energy Technology Co.,Ltd , https://www.headwayli-battery.com